Emily Sohn is a freelance journalist in Minneapolis whose stories have appeared in Nature, the L.A. Times, Discovery News, Science News for Kids, Hakai, Nautilus, U.S. News & World Report, Science News, Aeon, Health, Backpacker, Smithsonian, and National Geographic News, among others. She has also written dozens of books for kids. Most of her work explores ideas in science, health and the environment, including news analyses that assess the science behind current events. Assignments have taken her to Cuba, Turkey, Stockholm, Fiji, Australia and beyond.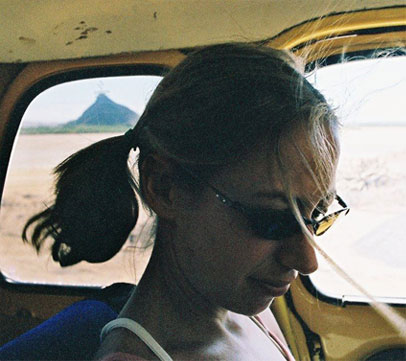 Detailed Bio
Emily started her journalism career as the science writer on an expedition team that traveled around the globe, producing stories, videos, images and interactive content for an educational website viewed by hundreds of thousands of students in classrooms around the world. Guided by their young online audience, the team attempted to solve scientific and historical mysteries. Assignments included: AmazonQuest to Peru, GreeceQuest to Greece and Turkey, and ColumbusQuest to retrace Christopher Columbus' footsteps into the New World through the Bahamas and Cuba.
Full-time freelance since 2003, Emily was the founding writer for Science News for Kids (now Science News for Students), where she filed weekly news and feature stories for five years. She has also written many hundreds of stories as a contributing writer for Discovery News. Other freelance clients include magazines, newspapers, radio shows, websites, book publishers (Amazon author page here), educational companies and more. She lives in Minneapolis with her husband and two young sons.